Designing and creating wholesale custom scarves and soccer scarves since 1997.
SportsScarf is proud to have been designing and creating wholesale custom scarves and soccer scarves for over 20 years for customers all around the world.
1. REACH OUT
Get started by filling out a price quote form or contact us and one of our team members will answer any questions you may have regarding our custom scarves.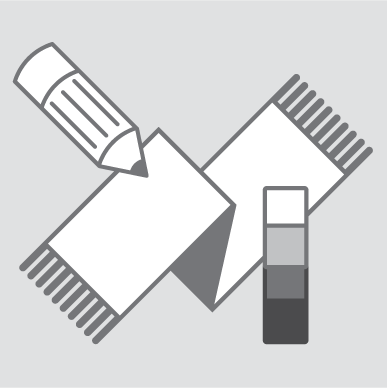 2. DESIGN
We will work closely with you to create FREE designs for your scarf to ensure you get the exact look you want. You can send us a logo, or even a design that you create.
3. ORDER
When artwork has been finalized, the next step is to fill out an order form. You will receive a high quality production design of the final mock-up for your review along with an invoice for your order.
4. APPROVE
After we receive your approval of the production design and payment for the order, the rest of production on your scarves continues.
5. DELIVER
Your custom scarves are complete! You will receive an email from FedEx with the tracking number for your order.*Free shipping if paid by check, eCheck, or ACH prior to delivery
Featured Clients
View more of clients we have created custom scarves for by visiting our Clients page


SportsScarf offers a variety of wholesale custom scarves for sports events, promotions, rallies, and much more. We also provide free designs for your scarf and will work with you through every step to guarantee you get the finished product you want.
Our scarves come in various styles such as knitted, printed, woven, and more. Visit our Scarf Styles page to view more about the soccer scarves we create.
About SportsScarf
SportsScarf is a privately held U.S. company that was founded in 1997 in southeastern Massachusetts. It originally began as SoccerScarf, but we changed our name when our customer base rapidly expanded to other sports, entertainment, and promotional industries. We are the recognized industry leader for high quality sports scarves, soccer scarves, and team scarves. Our satisfied customers include professional leagues such as the NFL, NBA, NHL, AHL, NCAA, MLS and many more!
In addition to our licensed designs, we proudly create thousands of our extremely popular customized scarves each year! Custom scarves make excellent fundraiser, promotional, or gift items for virtually any industry. SportsScarf has nearly two decades of experience in working with clients of all sizes to provide the perfect scarves for their individual needs. Our professional design team specializes in turning your dream into reality, and ensures that each scarf is completely up to your standards before any order is finalized. Our customer service team will walk you through the entire process, step by step.
Let us provide you with outstanding service and value on your order today!