Custom Soccer Scarves
Customized Scarves For Your Team!
Our custom made scarves are available in many colors and styles including knit, print, and woven.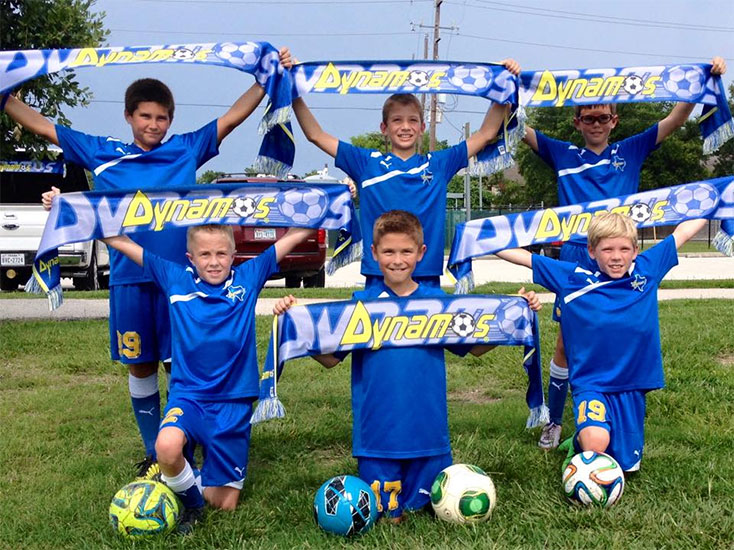 Youth Soccer
Looking for a way to raise funds for that expensive team trip? Scarves are the perfect fundraising item. Creating custom soccer scarves for your youth soccer program will bring a new element of excitement and pride for your fans, players, and coaches.
Soccer Clubs
Promote your soccer club with your very own custom soccer scarves. Scarves are perfect for tournaments, awards, giveaways, gifts, merchandise and more!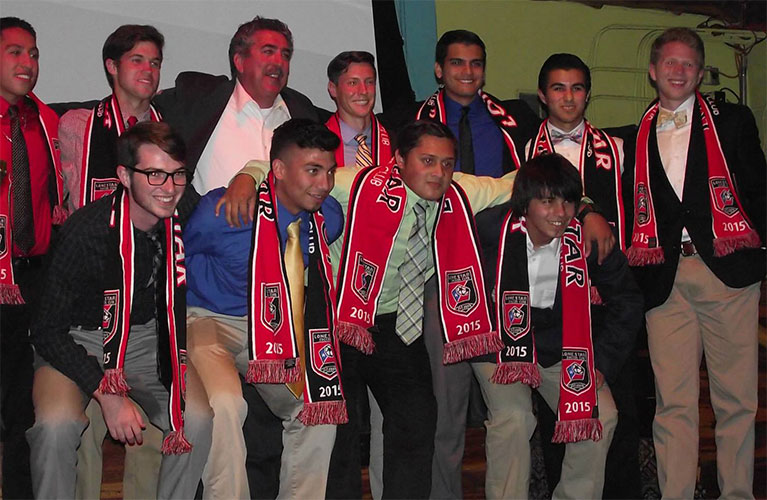 High School Soccer
High school sports are full of team spirit and pride. Create custom soccer scarves for your school to make your fans stand out from the rest! Custom scarf fundraisers are an excellent way to provide critical funding for your program while effortlessly improving team spirit.
Collegiate Soccer Programs
College coaches and athletics programs are always looking for new items for merchandising, fundraising, and promotional purposes. Custom scarves are the perfect fit for all three categories. Our store-quality soccer scarves are often sold as merchandise, offered to supporters to raise funding, or given away at games to promote your program.
Tip: Use scarves as a season ticket item! Have your season ticket holders wear their scarf to gain entry to games and events!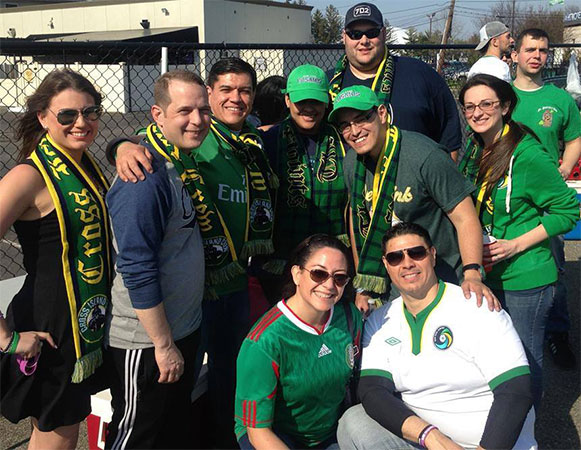 Soccer Supporter Clubs
Soccer supporter groups are some of the most passionate sports fans in the world. Show your support for your team by creating your very custom custom scarf for your group.
Soccer Companies and Organizations
Custom soccer scarves can be used as effective marketing tools for your soccer company or organizations. Use your own custom scarves to promote your idea, cause, or marketing campaign.
Professional Soccer Teams
We have worked with hundreds of professional soccer clubs from leagues such as the Major League Soccer (MLS), Barclays Premier League, United Soccer League (USL), National American Soccer League (NASL), National Premier Soccer League (NPSL) and more! We help professional soccer clubs design their own custom soccer scarf for merchandise, promotions, corporate events, gifts, awards, and more!
Soccer Mascots
Mascots with a custom scarf are a great way to rally up excitement for your fans.
Since 1997, when SportsScarf was founded, we have done our best to bring true high quality soccer scarves to every team, fan, club, and supporters, looking to design their own scarf.
4. APPROVE
After we receive your approval of the production design and payment for the order, the rest of production on your scarves continues.
5. DELIVER
Your custom scarves are complete! You will receive an email from FedEx with the tracking number for your order.